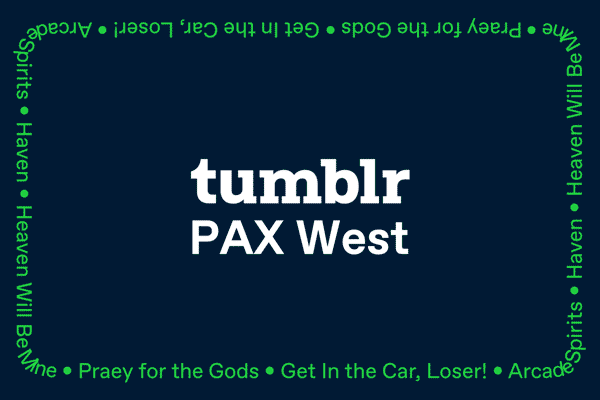 We're going to PAX West!
 …And we'll be delivering you the sweet, sweet indie game goods while we're there. Stay tuned to this space for exclusive interviews with the creators of some of the most exciting indie video games from the past year and sneak peeks of future faves that have yet to be released. We're talking Praey for the Gods, Get In The Car, Loser!, Arcade Spirits, Haven, and Heaven Will Be Mine. This is Tumblr Game Time.
Keep your eyes peeled to @gaming. Our first Tumblr Game Time launches tomorrow. Fans of romance visual novels are going to want to see this.